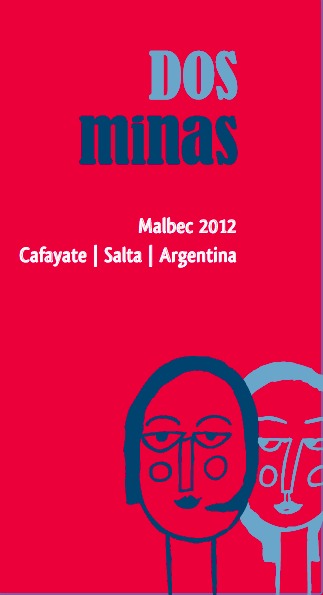 Cafayate… the boutique winemaking region of Northwest Argentina is a small and isolated valley where the desert climate, sandy soils and high altitude (6,000 feet) promote the production of high-quality grapes and exceptional wines. These wines express the terroir of Cafayate in a unique way; they are intense in their aroma, they have a good structure and round mouth with smooth and plush tannins, balanced alcohol and nice acidity.
                                                                                         NH Retail Price/Code
• Torrontés                                                                                     $11.99 – 20092
• Malbec                                                                                          $11.99 – 20091
• Tannat                                                                                          $11.99 – 27961
• Corte (Malbec/CS)                                                                       $15.99 – 27960
THE DOS MINAS WINES
"Mina" is old school Argentine slang for "girl," which has evolved to be used colloquially today to affectionately refer to females of any age. This is a project created by two girls, one form Cafayate, Salta and the other from Buenos Aires by way of California, hence appropriately called "Dos Minas." Cafayate is a wild desert landscape at an incredibly high altitude that produces equally unique wines. Las Dos Minas make Torrontés, Malbec, Tannat and Corte (red blend); they are made in the young, fruity style that the Dos Minas enjoy.